FALOCHRON
02.08.2019 — 31.08.2019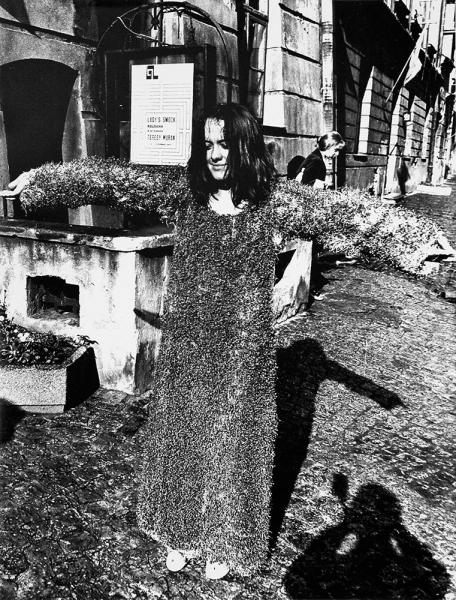 About artist
FALOCHRON (02.08.2019 — 31.08.2019)
If we assume that female artists have a unique and secret weapon capable of creating new situations around you and generating previously unknown values, which surround these phenomena with a net of eccentric meanings – this is what we can follow to conclude that the gene of individualism is the one that not only defines each of these attitudes, but it is its essential genesis.
Since the dawn of history, artists have been subjected to attempts to exert pressure on the direction of their activities or it is in direct form by ordering a specific product or in a wider context by situating their work in the circle of dominant fashions and trends. You can easily imagine that even today, behind their backs, it is a constantly flickering and fawning over and over again system of expectations that materializes in the form of an art market and only a few manage to fail its hypnotic and seductive charms. 
"Only Lovers Left Alive" – this is the title of one of the latest films of Jim Jarmusch – a leading outsider of the American movie world, we can maintain that this title has further power in judging creative power in general.
If lovers, floating on the waves of passion, completely surrender to it or even lose themselves in it, the condition for achieving the desired intimacy is building around a symbolic dam.
Both the lovers and the creators bring to mind maniacal fever-ridden madmen
immersed in the world of their passions and often operating in complete social isolation,
which takes them hours, days, nights and often even years.
Let's ask a question:
What protects artists from a deluge of dangerous waves that can drown their efforts in the sea of fashionable, expected and desired content?
Like a breakwater – a special structure for breaking and stopping waves, which is a barrier in front of destructive force of the sea, this is how the construct of psychical and extraordinary features defines personality of selected creators. The phenomenon includes: stubbornness and steadfast will in pursuit of the goal, conviction that the course of action is right (often against the advice, opinions and suggestions of the professional).
The artists whose works are shown at the exhibition were in many cases perceived as unavailable and incomprehensible and many of them functioned outside of the official art world for a long time. Not aspiring to the desired social functions and roles – sometimes treated like freaks, pariahs and even derailed people – they protected their individualism in many ways. Most often they worked many years in complete social isolation and some of them founded friendly and informal groups or galleries in order to get the opportunity to support and present the effects of their own work. Everyone in their own developed way defended themselves against the flood of waves, often deciding to distance themselves within the family, social and professional spheres and many of them paid for their choices with a low standard of everyday life.
Maria Taszycka
*Selected photographs come from the collection of Joanna and Krzysztof Madelski, the presentation takes place as part of summer exhibitions from 2 to 31 August 2019.